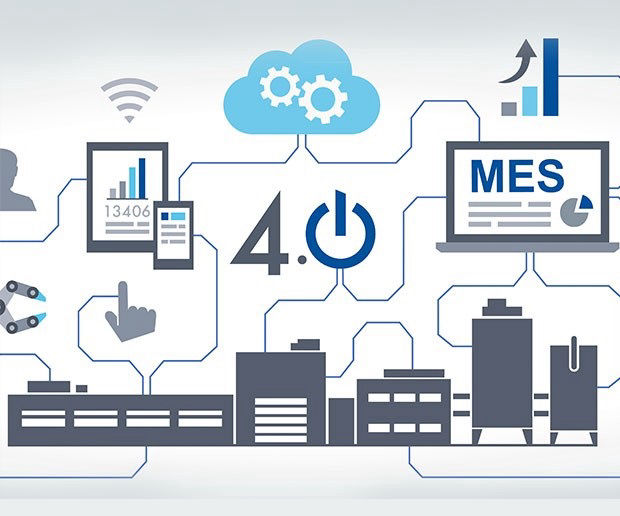 MANUFACTURING PERFORMANCE SYSTEM
The Manufacturing Execution System (MES) is a system that provides the information needed to optimize production systems from the launch of the manufacturing order to the finished product, providing specific benefits that focus on production activities.
Benefits
Increase the operating times.
To improve decision making.
Better quality.
Higher perfomance.
Reduced operating times and costs.
Reduction of control and review times and costs.
Organization and burden sharing.
Product and process traceability.
Integration to ERP systems.
Compliance CFR 21 part 11.
Functionalities and main features
Interfaces with the ERP system.
Order management, materials master, product definition, planned production scheduling, production performance, material consumption according to ISA-95 and ISA-88 standards.
Integration with manual devices, RFIDs and barcode scanners.
Management and execution of orders (order of Plant, order of production, order of maintenance, order of transport).
Integration of data from different multiple systems (LIMS, SPC, ERP, SCADA).
OLAP reports and analysis.
Ability to acquire Key Operational Parameters (Key Operational Parameter – KOPs) linked to process orders.
Calculation of Key Performance Indicators (KPIs) that will guide the decision-making process and strategic planning.
Asset Management with real-time monitoring of production lines and equipment.
Identification to non-operational times.
Collection and aggregation of data from different and diverse PLCs, DCs, SCADA and Batch systems.
Observant of quality regulations of 21CFR Part 11 by auditing, log and electronic signature.
Electronic signature.
Audit Trail.